Ms Sophia Karakeva, Chief Communications Officer at DataScouting, will be a panelist at the Breakout Session B: Disinformation as a Service – Do's and Don'ts, scheduled on Tuesday, November 2nd.
Disinformation comes in multiple types and forms and there are dozens of applications for disinformation and influence campaigns. And as defences against disinformation improve, disinformants innovate and steadily come up with new strategies for evading detection, including making the problem of increasing siloing of news consumption worse.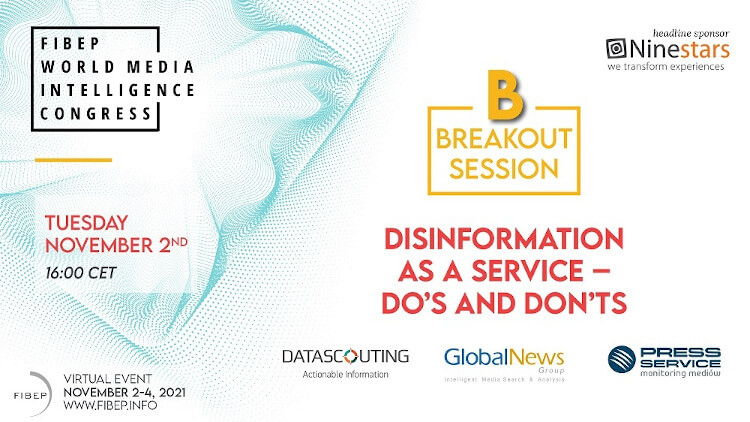 Mr Stavros Vologiannidis, Co-Founder of DataScouting, will present a fintech best practice about Providing High Quality Machine Readable and Human Interpretable Media Intelligence Data to Financial Traders. This is part of the Best Practices: Media Intelligence Technology, scheduled on Thursday, November 3rd.
One of the latest trends in automated portfolio management is using software agents aimed to maximize the expected profit by tuning the quantity, price, and time to place an order. Those agents usually use only financial features in order to predict their next move. DataScouting uses its machine learning based media intelligence software solutions for print, broadcast and online media monitoring in order to provide machine understandable streams of media information including metrics, to optimize the agents' decisions for trading cryptocurrencies in real time.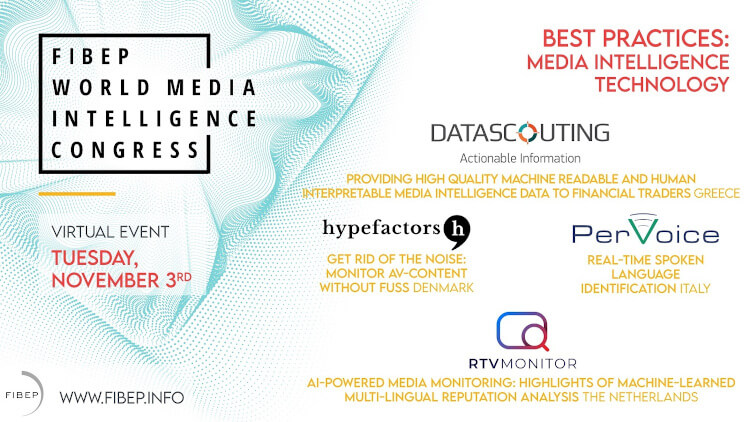 Last but not least, Ms Sophia Karakeva will moderate the Keynote presentation on Wednesday, November 3rd, with Alexander Plaum, Innovation Manager at Deutsche Welle. The keynote presentation it titled: The Geek Shall Inherit – Tech-Driven Journalism for the 21st Century, and Alexander will talk about the evolution of journalism.
In the 2000s, journalism became digital. In the 2010s, it became mobile. The 2020s are likely to give it yet another boost – thanks to an increasingly versatile toolkit that features artificial intelligence (AI), extended reality (XR), the internet of things (IoT), and other innovative technologies. There's huge potential for reporters, storytellers, and media managers. All they need is the will to experiment and catch up on some "geek stuff", which could soon be the new normal.